POS Systems Hardware & Software
Semicron.com offers a wide range of Point of Sale and POS Systems hardware and software, including complete system bundled packages that are ideal for use in most retail and restaurant markets, such as bar, fine dining, liquor store, grocery store, clothing store, and many more.
POS System Bundles -

Whether a single lane mom/pop store or large multiple lane store, these POS system packages are ideal solution.


Retail POS bundles
From $945

Restaurant POS bundles
From $798

Liquor Store POS bundles
From $2259

Grocery Store POS bundles
From $2259

Deli Shop POS bundles
From $2469
POS Hardware
We provide variety of reliable and high quality Point of Sale Systems hardware brands and models, including receipt printers, POS computers, barcode scanners, POS Monitors, Cash Drawers, POS Scales, and many more. Our product line also includes age verification devices such as ID scanners and drivers license readers to help merchants detect fake driver licenses, thereby reducing the chances of selling liquor or tobacco to minors, as well as identity fraud. The most popular and affordable brands of ID scanners we carry are the Viage CAV2000, CAV3000, and the Tricom ID-e Reader and the POS Age Verification Software. Below is the more detailed list of the POS products and related products we offer.
POS & Payment Processing Software
Cash Register Express is a feature-rich and robust POS system software for retail store applications. CRE is very beneficial to retail business owners because using the software helps them increase accuracy and efficiency at their store. CRE also helps in managing inventory and getting operating costs down. This simple and easy to use POS software has all the features that most retailers desire, including cash management, inventory tracking, customer loyalty, credit card payment processing, employee time clock, and employee labor scheduling. It also includes detailed and robust reporting functions to help retailers and store managers make smarter and quicker business decisions.
Restaurant Pro Express is a Point of Sale System Software for restaurant applications. RPE is touch screen compatible, and provides easy and fast operation, accurate and fast order taking, and detailed report functions. RPE software provides features mostly needed by fine dining and table service restaurants, fast food restaurants, coffee shops, cafeterias, pizza parlors and pizzerias, delis, ice cream shops, and many other types of restaurants and bars. Cash Register Express and Restaurant Pro Express can be used in a single store, single station mom and pop store, or in a medium or large store with multiple, networked stations.
Remote Environmental Monitoring Devices
We also offer easy to use Sensaphone remote environmental monitoring systems to allow merchants and facility owners monitor their store or facility for environmental conditions such as temperature, power failure, water leak, network connectivity, unauthorized entry, and more. These Sensaphone remote monitoring devices are also used to remotely monitor the environmental conditions in computer rooms / data center, vacation homes, greenhouses, water treatment plants, cold storage facilities, agribusiness plants, wastewater facility, hvac, oil and gas plant, industrial and chemical plants, and more.
Read This Before You Buy Your POS Computer.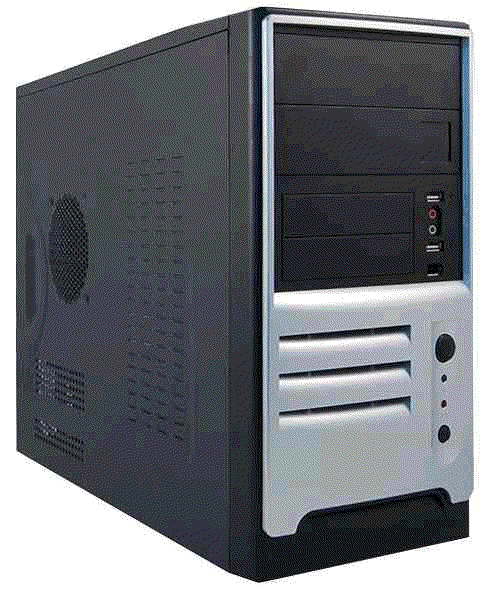 Not every computer is ideal for POS. In a typical Point of Sale setting, each checkout register or station has its own computer, and all the necessary POS hardware and computer peripherals are connected to this computer. When buying a POS computer, you need to consider the interface ports available on the computer, Memory (RAM) size, processor type and speed, size of hard drive, etc.
Why Computerize Your Cash Register
Computerized POS Systems offer many advantages over conventional cash registers. A standard computerized cash register consists of POS computer, touch screen or non-touch screen monitor, bar code scanner, inventory control software, receipt printer, cash drawer, and pole display. Optional components such as cash register scale, handheld inventory tracking devices, and payment processing devices can be added as needed. For more details, see the benefits of computerized POS system.
Reduce Errors with MaxStick Labels & Receipt Papers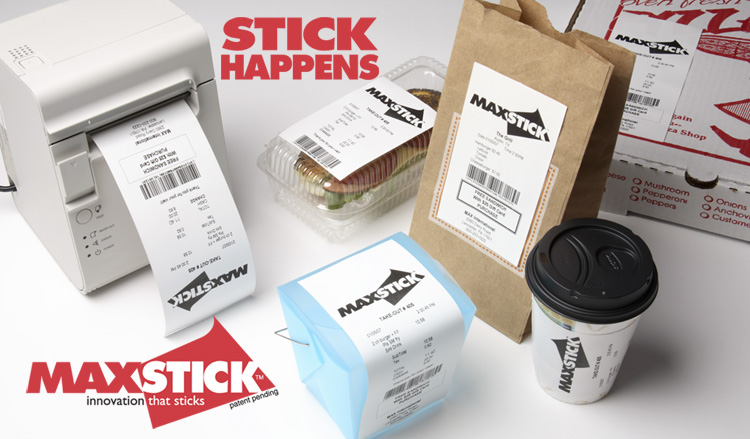 Food service restaurants can cut delivery errors in half by using MaxStick label or tag. No more hand written information. You can place MaxStick labels on boxes, bags and containers, and may be removed or replaced easily without leaving any sticky residue. Label remains secure without falling off for as long as needed.

Medical and Diagnostic applications may use MaxStick labels in pharmacy, emergency, charting and other labeling requirements. For retail stores, product price and description changes are easily made with removable MaxStick label. Also, MaxStick label allows warehouses, manufacturing and industrial facilities to maintain accurate inventory records. Epson TMT88 Restick Printer is the thermal printer that works properly with the MaxStick label to accomplish these tasks.
Mobile Payment Processing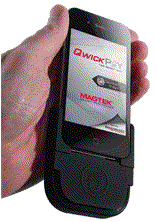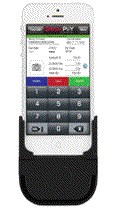 Process payments on-the-go with this Mobile Card Reader attached to your cell phone.
Best Selling Laser Scanner of The Year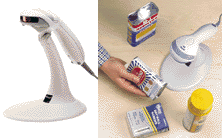 Buy now - $135
This reliable handheld and hands-free laser barcode scanner comes in a kit that includes all you need to start scanning.