Spot Shrinkage and Reduce Theft At Point of Sale
Inventory Track Express (ITE) software works with Cash Register Express and Pocket Inventory to enable retail store owners and managers to synchronize their POS inventory database with mobile computer after scanning or doing routine inventory count. Every retail store performs routine inventory count, receives inventory into the store, and checks prices for customers. Inventory count is a critical function that helps retail store owners spot shrinkage, minimize theft and reduce loss. Traditionally, retail stores manually perform this function using paper and pencil. This tends to be labor intensive, time consuming, and subject to human errors. The easiest and accurate method of performing this function is to automate the process by using Inventory Track Express, Pocket Inventory, and a mobile or handheld computer with integrated barcode scanner. Inventory Track Express is a module integrated into Cash Register Express software. It is activated after it has been paid for. The Pocket Inventory Software is loaded in the mobile computer.
To use the system to perform inventory count, you will start by scanning all the inventory items in your store into the handheld mobile computer. After that, you will place the hand-held computer on its cradle. You will then log in to Cash Register Express and synchronize your inventory database with the inventory list in the mobile computer. When the synchronization process is complete, you will run a report to compare your physical inventory with the database inventory. This is where you will see where you have any discrepancies. Inventory control has never been easier.
Inventory Track Express Software


(for use with Cash Register Express or Restaurant Pro Express)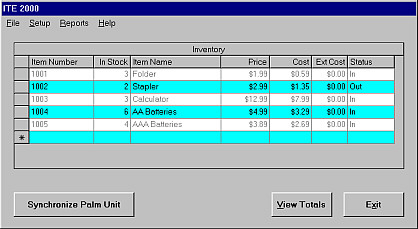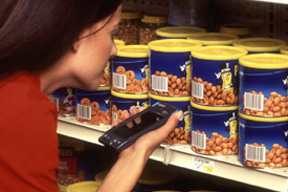 ITE
Inventory Track Express software. Requires Pocket Inventory Software and Mobile Computer.
PCA-PI-LIC
Pocket Inventory Software License - Software for Handheld Inventory Management.

Mobile Handheld Inventory Bundle with Inventory Track Express, Pocket Inventory, and Mobile Computer. Buy Handheld Inventory Bundle


Main Features & Benefits of Inventory Track Express
Easy Pull-Down Menus
Built in Help System
Fast Processing
Works with Palm Pilot
Microsoft Access Compatible
Detailed Inventory Reports
Stores Inventory List
Works with CRE and RPE
Imports from Pocket Inventory
Updates or Appends Inventory Count
CRE or RPE Inventory Lookup
Easy Inventory Editing
Download
CRE Trial Copy
View
CRE Online Demo
View
CRE Getting Started Guide
Download Demos
CRE Features & Benefits

More CRE Features
View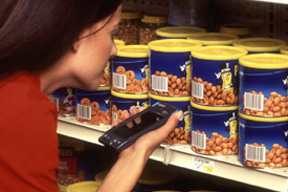 Inventory & Purchase Order Features
Barcode Printing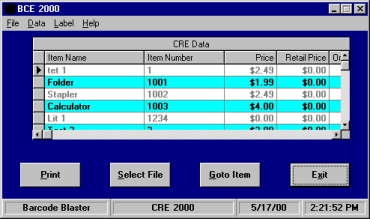 Barcode Express Label printing software allows you to printing barcodes directly from CRE.     >>learn more.