Complete Point of Sale System Packages for Gift Shops
Managing a gift shop requires organization of inventory and collection items. Cash Register Express, CRE, Point of Sell system software helps gift store owners organize their inventory items into different sections or departments, such as gifts for the home, baby gifts, etc. Cash Register Express includes employee time clock to track employee hours and wages. A typical gift shop inventory consists of items that come with or have bar codes on them and items that do not have barcodes. Managing the items with barcodes is simple. You just use those UPC barcodes as the item numbers. You do not have to create any item numbers for them. For items that do not come or have UPC barcodes, you will need to create your own UPC codes. You do this by formulating your own numbering scheme. You have the option of manually punching those numbers into the POS System or print those numbers on a barcode printer so you can scan them into your system. To print your own bar codes, you will need a barcode label printer, bar code labels, and barcode design software.
Cash Register Express, CRE, includes a module of Barcode Express software for printing bar codes directly from your inventory database. If you use other bar coding software, you will have to enter each item number individually into the software. CRE also features various special pricing functions to setup special sales to run between specified dates. It also features many other critical functions that gift store owners can use to sell items at a special price, either singly or in packages. Sales can be setup to take place on a certain date or certain hours of the day. These functions benefit gift store owners because they can set-up special prices for special days and events, such as holidays. The setup sale prices will automatically kick in and disable on the specified dates and times.
Gift Shop POS Bundles
GFT-600



Gift Shop POS Package - Includes
• POS Computer, with 1TB HD, 4GB RAM, 3.20Ghz,
  Your choice of Windows 7, 8 or 10, Keyboard &amp Mouse.
• MMF Valu-Line Cash Drawer
• Thermal Receipt Printer
• Metrologic MS9520 Barcode Scanner
• Logic Control Pole Display
• 15-inch LCD Touchscreen Monitor
• Cash Register Express POS Software, Full, Pro Edition
• 1 Year Tech Support with upgrades.

• For other hardware options or add-ons, call 1-866-334-8194
GFT-610



Gift Shop POS Package - Includes
• POS Computer, with 1TB HD, 4GB RAM, 3.20Ghz,
  Your choice of Windows 7, 8 or 10, Keyboard &amp Mouse.
• MMF Cash Drawer with Organizer
• Thermal Receipt Printer
• Metrologic MS9520 Barcode Scanner
• Logic Control Pole Display
• 15-inch LCD Touchscreen Monitor
• Cash Register Express POS Software, Full, Pro Edition
• 1 Year Tech Support with upgrades.

• For other hardware options or add-ons, call 1-866-334-8194
Gift Shop Functions of Cash Register Express System
Look-Up Customer: list of all invoices processed for a particular customer
Add new customer: create a new customer account
Discount Levels: set up discount levels for customers
On Hold Invoice: place transaction on hold and then process another transaction
Daily Gross Profits: print the gross profit for a specified date
Print Daily Totals on Receipt Printer: Summary of all invoices for all cashiers
Grand Totals by Payment Method: Breaks down invoices by payment methods (cash, check, credit card)
Grand Total by Date: Displays grand total for a given date
Inventory Report, Sales Summary: monthly breakdown of reports
Download
CRE Trial Copy
View
CRE Online Demo
View
CRE Getting Started Guide
Download Demos
CRE Features & Benefits

More CRE Features
Integrate your POS System to your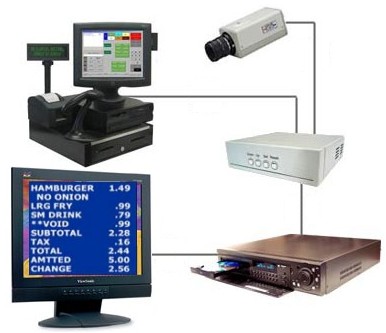 security camera system