Complete POS System Bundled Packages for Carwash & Spa
Car Wash store inventory includes the car accessories in the store, and all the carwash and spa services they provide. A typical carwash menu has a list of services they offer, such as detailing, basic wash, express service, etc, organized in car wash packages. These packages become part of the store inventory, and a unique item number is assigned to each of them. These item numbers can be entered into the POS system manually or by scanning using a barcode scanner. To scan the items, you will need to create a barcode for each item. To print a barcode, you will need a barcode printer and accessories, bar coding software, and barcode labels. The barcode printer and barcode design software you use is your choice.
Cash Register Express POS System software includes a module of Barcode Express that allow you print bar codes. Cash Register Express, CRE, also offers various special pricing features that allow store owners to setup special sales to run between specified dates. The Car Wash store POS System also features many other critical functions that give store owners the ability to sell items at a special price, either singly or in packages. They can also setup sales to take place on a certain date or certain hours of the day. This function is beneficial to carwash owners because they can set-up special prices for special days, such as holidays and weekends. These sale prices will automatically kick in or disable on the dates and times specified.
Car Wash Store POS Bundles


This product is no longer offered.
Car Wash Functions of Cash Register Express System
Look-Up Customer: list of all invoices processed for a particular customer
Add new customer: create a new customer account
Discount Levels: set up discount levels for customers
On Hold Invoice: place transaction on hold and then process another transaction
Daily Gross Profits: print the gross profit for a specified date
Print Daily Totals on Receipt Printer: Summary of all invoices for all cashiers
Grand Totals by Payment Method: Breaks down invoices by payment methods (cash, check, credit card)
Grand Total by Date: Displays grand total for a given date
Inventory Report, Sales Summary: monthly breakdown of reports
Download
CRE Trial Copy
View
CRE Online Demo
View
CRE Getting Started Guide
Download Demos
CRE Features & Benefits

More CRE Features
Integrate your POS System to your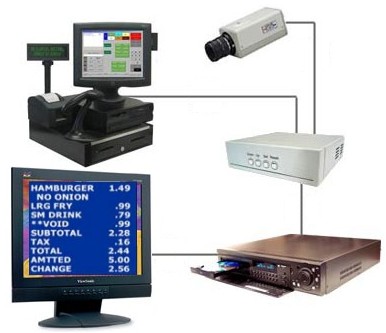 security camera system