Stratos Bioptic In Counter Scanner Scales
Semicron.com offers variety of Honeywell Stratos Scanner Scales that provide retail businesses a fast, efficient and accurate checkout solution at their point of sale. The Honeywell Stratos is available in two models - MS2300 Stratos and MS2400 Stratos. The 2300 Stratos H is a 360-degree, six-sided bioptic scanner/scale with aggressive and high efficient first-pass barcode reading performance. The easy-to-use features simplify set up and maximize user productivity and customer satisfaction. The MS2300 also features the DIVA dual interval scale technology that allows the scanner / scale to accurately and legally weigh items that are as light as 40 g / 0.1 lb and up to 15 kg / 30 lb. It comes with user training software that helps users learn proper scanning techniques, thereby increasing efficiency and productivity.

The Stratos 2400 POS Scanner is the latest of the Stratos line of 360-degree bioptic scanners. It is a high quality, five-sided, bioptic scanner/scale that is capable of increasing productivity in high-volume and demanding checkout environments. The MS2400 Stratos model provides features that allow easy setup and configuration, thereby ensuring continuous operation and lowering maintenance and repair costs. MS2400 also includes the Remote MasterMind Technology. This is a Scanner Management Software that provides a quick solution for operators who have multiple scanner-scales in their network, and requiring managing all of them from one remote location. The Stratos scanner-scales are compact and available in various platter lengths and glass types, and feature a four-inch-below counter depth, for easy setup and integration into new or existing point of sale systems.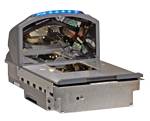 MS2300 Stratos
Honeywell high performance 6-sided bioptic in counter scanner / scale series for applications requiring a reduced tower width.
---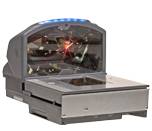 MS2400 Stratos
The 2400 Stratos is the newest line of bioptic scanners. This premium five-sided, bioptic scanner-scale increases productivity in demanding, high-volume seated and small checkout environments.
---



MS7600 Horizon
Omnidirectional in-counter scanners.
---
• Complete POS Systems &nbsp • Computer Systems &nbsp • Monitors &nbsp • Barcode Scanners &nbsp • Barcode Printers &nbsp • Card Printers

• Receipt Printers &nbsp • Cash Drawers &nbsp • Pole Displays &nbsp • Palm Pilots &nbsp • Check Readers &nbsp • Credit Card Readers &nbsp • Scales

• Cash Register Express &nbsp • Restaurant Pro Express &nbsp • POS Keyboards &nbsp • POS Terminals&nbsp • Turnkey POS Packages

• Choosing Barcode Scanners &nbsp &nbsp • Credit Card Processing &nbsp&nbsp • Remote Monitoring Systems

• Inventory Track Express &nbsp • Why Computerize Your Cash Register &nbsp • Printer Supplies &nbsp

• Remotely access multiple computers &nbsp • ID Verification Devices &nbsp

---
| Home | About Us | POS Hardware | POS Software | Contact | Privacy Policy
© yp1610 Semicron Systems All Rights Reserved