Magnetic Stripe / Barcode Slot Reader for Access Control / Time & Attendance.
Heavy duty Mag Stripe / Barcode Slot Reader for the demanding Access Control, Time & Attendance.
Flexible and cost effective slot reading solution when you demand a reliable and rugged slot reader.
Get a FREE POS quote
or
Buy the Total POS solution package
This page has moved. Click on the links below.


ID Tech Omni Barcode Slot Reader


Unitech MS146 Barcode Slot Reader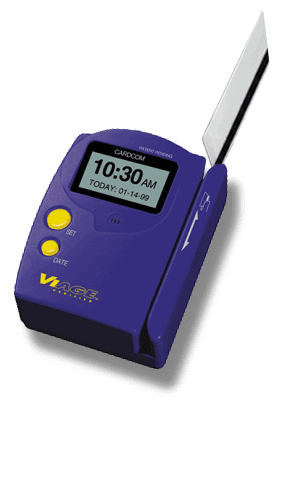 Detect Fake or Expired IDs.
Stop selling to Minors !
• Complete POS Systems &nbsp • Computer Systems &nbsp • Monitors &nbsp • Barcode Scanners &nbsp • Barcode Printers &nbsp • Card Printers

• Receipt Printers &nbsp • Cash Drawers &nbsp • Pole Displays &nbsp • Palm Pilots &nbsp • Check Readers &nbsp • Credit Card Readers &nbsp • Scales

• Cash Register Express &nbsp • Restaurant Pro Express &nbsp • POS Keyboards &nbsp • POS Terminals&nbsp • Turnkey POS Packages

• Choosing Barcode Scanners &nbsp &nbsp • Credit Card Processing &nbsp&nbsp • Remote Monitoring Systems

• Inventory Track Express &nbsp • Why Computerize Your Cash Register &nbsp • Printer Supplies &nbsp

• Remotely access multiple computers &nbsp • ID Verification Devices &nbsp

---
| Home | About Us | POS Hardware | POS Software | Contact
© Copyright 2013 Semicron Systems: Mag Stripe and Barcode Slot Readers.