Label Matrix Barcode Label Design And Bar Code Printing Software
LABEL MATRIX bar code label design, generation and integration software. Software to design your address and barcode labels and manage your bar code labeling operation .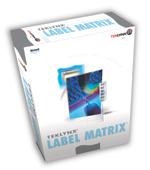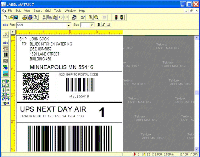 LABEL MATRIX Bar Code Label Design and Integration Software combines advanced barcode label design and printing with unrivaled ease of use.

LABEL MATRIX is the first label design software to be certified by the Uniform Code Council's Solution Software Program. The new version of LABEL MATRIX conforms to EAN.UCC and new 2005 Sunrise specifications for expanded Global Trade Item Numbers of 8, 12, 13 or 14 digits.

With support for over 1000 thermal and thermal transfer printer drivers, as well as any Windows printer, you can maximize your printer's performance and print large runs of labels in a very short time.

Whether you need to design and print address labels for your small business or thousands of inventory labels for a multi-site warehousing plant or RF tags to bring your barcode labeling operation into the next generation, LABEL MATRIX can do the job.
• Complete POS Systems &nbsp • Computer Systems &nbsp • Monitors &nbsp • Barcode Scanners &nbsp • Barcode Printers &nbsp • Card Printers

• Receipt Printers &nbsp • Cash Drawers &nbsp • Pole Displays &nbsp • Palm Pilots &nbsp • Check Readers &nbsp • Credit Card Readers &nbsp • Scales

• Cash Register Express &nbsp • Restaurant Pro Express &nbsp • POS Keyboards &nbsp • POS Terminals&nbsp • Turnkey POS Packages

• Choosing Barcode Scanners &nbsp &nbsp • Credit Card Processing &nbsp&nbsp • Remote Monitoring Systems

• Inventory Track Express &nbsp • Why Computerize Your Cash Register &nbsp • Printer Supplies &nbsp

• Remotely access multiple computers &nbsp • ID Verification Devices &nbsp

---
| Home | About Us | POS Hardware | POS Software | Contact
© Copyright 2014 Semicron Systems