AQSonic AQ-412, AQ-415, AQ-417 LCD Touch Screen Monitors.
Acula AQSonic LCD touch monitors - Capacative and resistive touch sensitive screens suited for Point of Sale, restaurant and industrial applications.
AQSonic LCD Monitor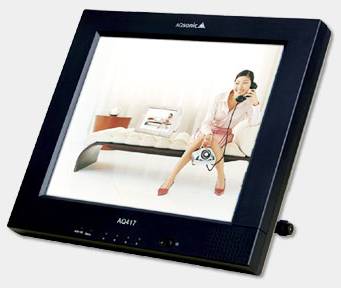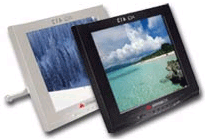 See POS Monitors



• Complete POS Systems &nbsp • Computer Systems &nbsp • Monitors &nbsp • Barcode Scanners &nbsp • Barcode Printers &nbsp • Card Printers

• Receipt Printers &nbsp • Cash Drawers &nbsp • Pole Displays &nbsp • Palm Pilots &nbsp • Check Readers &nbsp • Credit Card Readers &nbsp • Scales

• Cash Register Express &nbsp • Restaurant Pro Express &nbsp • POS Keyboards &nbsp • POS Terminals&nbsp • Turnkey POS Packages

• Choosing Barcode Scanners &nbsp &nbsp • Credit Card Processing &nbsp&nbsp • Remote Monitoring Systems

• Inventory Track Express &nbsp • Why Computerize Your Cash Register &nbsp • Printer Supplies &nbsp

• Remotely access multiple computers &nbsp • ID Verification Devices &nbsp

---
| Home | About Us | POS Hardware | POS Software | Contact
© 2011 Semicron Systems All Rights Reserved.