Compatible States for ID Scanners and Age Verifiers
For Age Verification, ID checking, and state compliance for the sales of alcohol, tobacco and other age restricted products, the map below helps you to determine which ID Scanner model is compatible with your State, or the State where you will be using the scanner.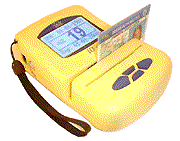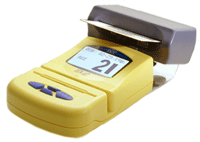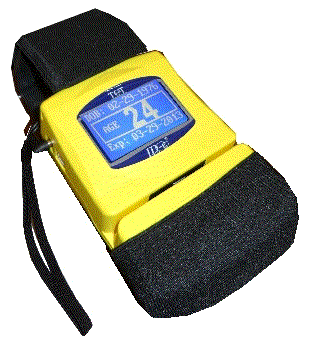 • AC/DC or AA Battery operation
• Store/Erase data anytime
• 3000 / 4000 Records
• USB upload to PC
• Upgradeable to Barcode reading
• Digital Image upgradeable
• User Preference Menu
• Portable or Fixed-Mount operation
• Scroll through records in memory
• Stops use of FAKE ID's.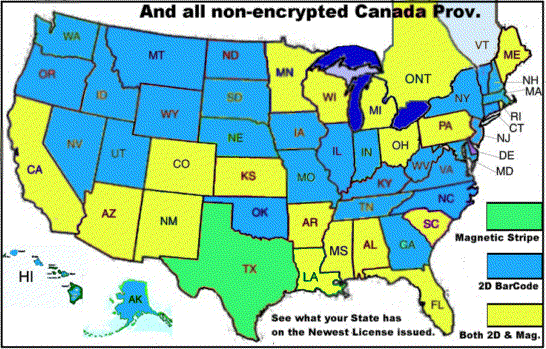 Click here to Buy
Driver's License Reader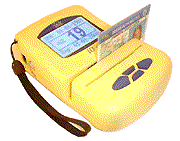 ID-e Reader allows you to scan ID and instantly view banned and VIP customers on the display. Download and save captured data in your computer for future reference using the Compliance Software. >>learn more.
ID-e Reader Specifications
Card Type:
ISO 7811, DMV format, Custom and ISO tracks supported.

Interface: USB interface

Power Supply: Wall Plug AC & Battery DC

Features:
• Easy-Age Verification,
  even in the dark
• Extra large LCD screen
  displays age, birth date,
  and expired status.
• Upgrade to new State
  Format anytime
• Pick your own viewing
  preferences
• Stores read data
• View records on the ID-e
  screen in portable mode
• USB download and
  upload capability

Size: 140mm(L) x 40mm(H) x 95mm(W)

Agency Approvals: FCC/UL Certified.