Semicron Systems has partnered with CoCard, Merchant Warehouse, Payment Processing, Inc, to provide complete credit card and merchant account services to our customers at a negotiated discount rates.
Get
Free Credit Card Processing Software


( PCCharge, ICVerify, etc. )


when you sign-up for merchant account services.
---

Merchant Warehouse is a payment processing provider that offers variety of electronic payment services, including credit card, debit, EBT, check processing, gift cards and rewards. Merchant Warehouse also helps businesses with PCI compliance issues. Offers include:
$100 low cost merchant account guarantee
No contract to sign, and no hidden fees
Free payment gateway software
PCI/PA-DSS certified payment processing solutions
In-house technical & customer support
Extensive transaction and report management tools
Free, easy and fast account set-up

Click here for details
---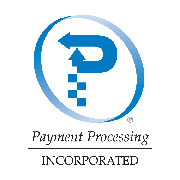 Save time, save money, and gain simplicity with Payment Processing, Inc., the industry's most comprehensive integrated payment solution.
One resource gives you all the following three critical elements necessary for a successful integrated payment solution:
Free payment processing gateway software
Superior Integrated Technology
Unwavering Technical Support
Better-than-Bank Merchant Services

Click here for details
---

CoCard is a full-service credit card processing and merchant account services provider with a focus on technology. CoCard has offered complete payment processing solutions since 1989.
Free payment gateway software
Faster, Simpler, Smarter Payment Processing
Save Money on Payment Processing Rates and Fees
Match or beat any written quote or rates you are currently paying
Full merchant account services, including card processing, check verification etc.
Special pricing plans for retail, internet, wireless, and more
Complete customer support

Click here for details
---
Please contact the service providers directly for pricing on transaction and processing fees. NOTE: To get the negotiated pricing, you must mention Semicron Systems when you contact them. You are not obligated to use their services, or purchase any products from them. Semicron Systems is not responsible for any actions arising from your contact with these vendors or use of their products and, or services.